Society Meetings/Events for 2023
FMPS Programme of Meetings and Events
Meetings at Halstead Football Club (unless otherwise stated)
Rosemary Lane, Halstead, CO9 1HR  at 8.00pm.
Covid-19 :- Unless the situation changes no covid restrictions will apply
All meetings could be subject to change, Watch this space and Facebook for updates.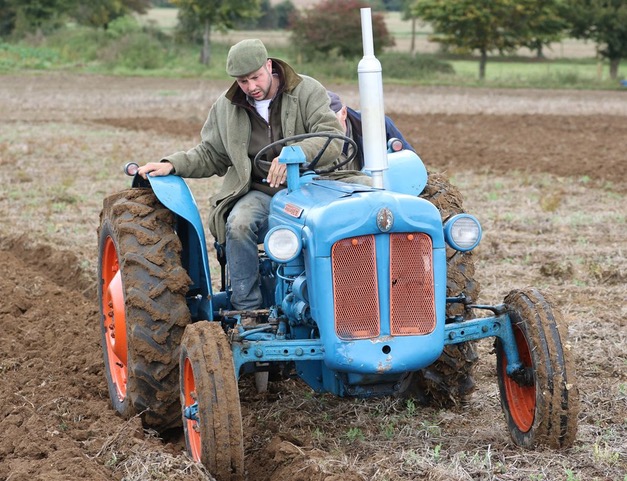 January 25th 2023 : FMPS AGM
AGM :- The AGM was attended by a small number of members and the existing Officers and Committee were re-elected. One vacancy on the Committee was filled when Bob Adams was voted in. We feel sure Bob will bring some useful ideas to the table and all Officers, Committee and general members welcomed Bob.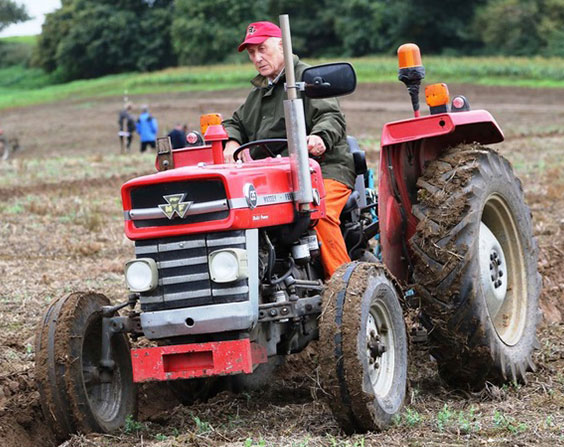 February 22nd 2023 :
Presentation by Braintree Musuem on the history of Courtaulds.
A fascinating talk from Braintree Museum Staff. Originally from France the Courtauld Family settled in London to escape religious persecution (Huguenots). Starting out as silver and gold smiths but switched to silk production in Essex, making their first fortune with Victorian Mourning Crape. They made their second fortune with artificial silk (Rayon) but lost it all in the 1980s. Coutauld Institute still going strong though.
March 29th
A talk by Brian Mansfield on his amazing Motorhome trip around Australia:- this presentation was well received by the really good number of members who attended and I think we were all just a little envious of what Brian experienced.
April 22nd  (Saturday) Charity Tractor Road Run
ractor Run from Rivenhall, great day, 30 miles covered, more details in the magazine and on our Facebook page.
April 23rd FMPS Crank Up at
Woodhouse Farm Kelvedon CO5 9DF.
The Crank Up was part of the IWMF open day at Woodhouse Farm Kelvedon. Tractors , Stationary Engines, Motorcycles and other static exhibits were on display. weather was not good but the day was a real success and a good number of visitors enjoyed the machines and the various stalls and attractions.
April 26th :- Film Archive Night
Films of interest and yes, they were really interesting, a reasonable member turnout and overall a good night.
May 14th Charity Tractor Run (Dunmow Essex)
Huge support with almost 90 tractors entered. Fantastic day with all donations for the Herts and Essex Air Ambulance. Last year £13.000 was donated, this year the total is still being counted and at the time of writing we know £12.000 has been donated and still some to come. Last year's total hopefully will be matched.
May 31st Outside Visit to Kocurek (Ipswich)
The May meeting was a visit to Kocurek in Ipswich who are world leaders in machines for the demolition industry. Great visit and our hosts could not have made us more welcome.
June 28th Outside visit
Members visit to Coopers Farm Lawshall, IP29 4PE our Host Ray Debenham made us very welcome,  Burgers and Sausages were expertly cooked by our very own chef (Arthur) See our facebook page for pictures of a great visit.
July 26th Outside Visit to Nethergate Brewery
We have arranged a visit to the Brewery in Long Melford. The Brewery visit usually costs £17.50 but is being subsidized for members who will now just need to pay £7.50. A great visit with some great beers to sample. More details on our Facebook page nearer the time.
August No Members Meeting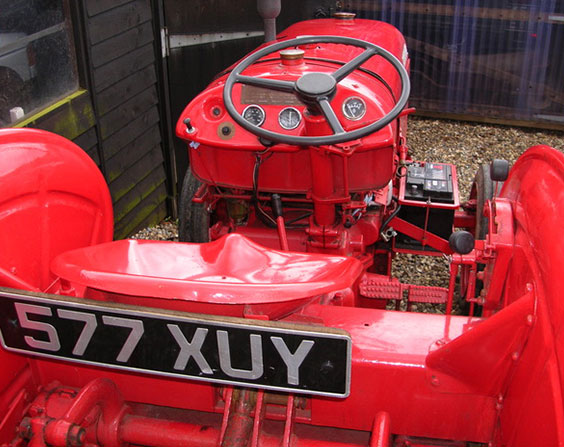 September 27th Visit to the Great War Huts
The museum is located at Brook Farm Camp, Hawstead Suffolk IP29 5NW
A brilliant morning out, it was well attended and our host "Taff" brought everything to light and with his amazing knowledge captivated  us all. Well worth a visit for those who missed out.
September 30th Great Henny Tractor Run
The Tractor Run is the beginning of the Working Weekend and leaves Grove Farm on Saturday morning. Usually the return journey sees drivers stop at the Henny Swan for a very sociable lunch, be sure to register your interest with Ken Bailey.  This run, as is the whole weekend, is dedicated to just having fun with your tractor and with a view of raising money for the Essex and Herts Air Ambulance.
Contact Ken Bailey  07702 202311
October 1st FMPS Working Day
Our annual Working Day at Grove Farm Gt. Henny (CO10 7LT) Ploughing plots for all, this is strictly a "fun day" and gives everyone a chance to work their old machines. Experts and complete novices are welcome. Bring your Stationary Engines and any vintage vehicles or displays. In short everyone welcome to bring along anything and everything. Usual insurance requirements apply.
Contact Mark Cracknell. 07753 522756
October 25th Member Meeting
A talk by Jeffrey Giblin. This months club meeting, a life and times working for Ernest Doe by Jeffrey Giblin, was well attended and very well received. Jeffrey entertained us for a couple of hours without even the need of a comfort break. His knowledge of all things to do with farm machinery is second to none and he was able to keep us all enthralled throughout.
November 29th: Anne Grimshaw
Horses in agriculture, great knowledge and great presentation. Really worth hearing this lady, join us at the last general meeting of the year.
December: No Meeting
Have a very Happy Christmas
Remember the AGM  January 31st 2024
The Farm Machinery Preservation Society has produced a Newsletter almost from the outset.
All the latest Society Meeings and up coming events from the Farm Machinery Preservation Society.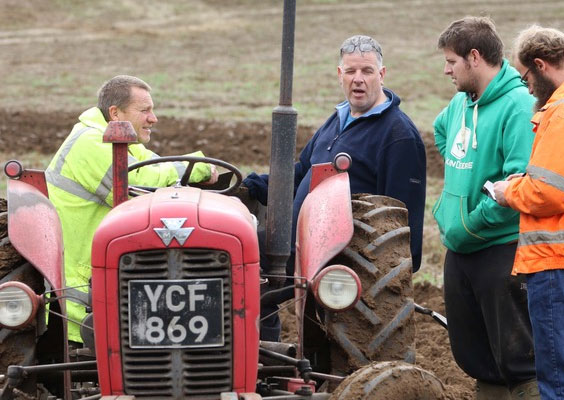 Membership of the Farm Machinery Preservation Society for 2021 is just £19.50 per year.