Society Meetings/Events for 2021
FMPS Programme of Meetings and Events
Meetings at Halstead Football Club (unless otherwise stated)
Rosemary Lane, Halstead, CO9 1HR  at 8.00pm.
Covid-19 statement
All meetings could be subject to covid restrictions. Watch this space for updates.
July 28th 2021
After about 15 months we can meet again.
Member's meeting 28th July 2021 at 8pm. at Halstead Football Club.
There has been such long break in FMPS gatherings (over 15 months) but now we can get together again.
Rather than drop in a speaker on the first night back, we would like to use this first meeting to chat and get ideas from you, the membership, of where the FMPS has missed the point to cause a decline in numbers participating in visits and talks and, what you think will help move us forward, improve attendance and attract new members.
We are looking to you for help and work out how to bring about changes allowing us to continue and improve.
The date may be forced to change due to possible further Covid restrictions.
Check this website regularly for updates.
www.fmps.org.uk or phone John Court:- 01394 448492
January 27th 2021 : AGM
Because of the current situation regarding Covid 19 we are forced, for the first time in the history of the Society, to cancel the AGM.
In accordance with the Articles of Association we still need to communicate the information to members as if it were an actual meeting and, to this end, all business normally conducted at the AGM will accompany the December magazine. This includes a nomination form for the benefit of any member wishing to stand for election to the Committee or take over the role of an Officer. (Chairman, Vice Chair, or Treasurer).
The Farm Machinery Preservation Society has produced a Newsletter almost from the outset.
All the latest Society Meeings and up coming events from the Farm Machinery Preservation Society.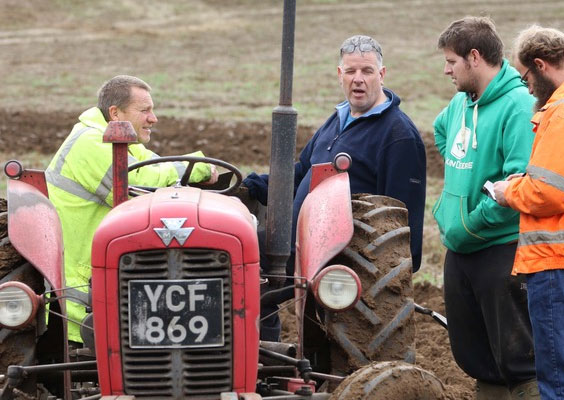 Membership of the Farm Machinery Preservation Society for 2021 is just £19.50 per year.