Events organised by individual Members
and Supported by the Society
Waldringfleld Tractor Road Run
In aid of St. Elizabeth HospicE
We will be starting from Kirrawah, Newbourne Rd. Martlesham,
Woodbridge. IP12 4PR.
leaving at 10 a.m.
All tractors are welcome but must be capable of doing 10 mph.
The run is about 25 miles long and expected to finish about 3.30 or 4.00 p.m.
We will be calling at Kirton Recreation Ground for a 90 – 120 minute lunch break where the 1st Kirton Scout Group will be making Bacon Rolls, Sausages in rolls, Tea, Coffee, Cakes. Profits from this will aid their local scout funds
Raffle tickets will also be on sale and the draw made before we leave the Recreation Ground, proceeds to St. Elizabeth Hospice.
The cost per tractor for entry is £10 to be given to the organisers at sign-in.
Any sponsorship gained will be appreciated, this can either be paid direct to the organisers on the day or through the "Just Giving" website into: – 'David Cope 10 David's tractor run' which will automatically go to St. Elizabeth Hospice.
Please send entry forms to David Cope
42 Bucklesham Rd, Kirton. IP10 0PB
phone 07497514769.
We will look forward to seeing as many as possible and hope you will enjoy it as much as we have over the previous years.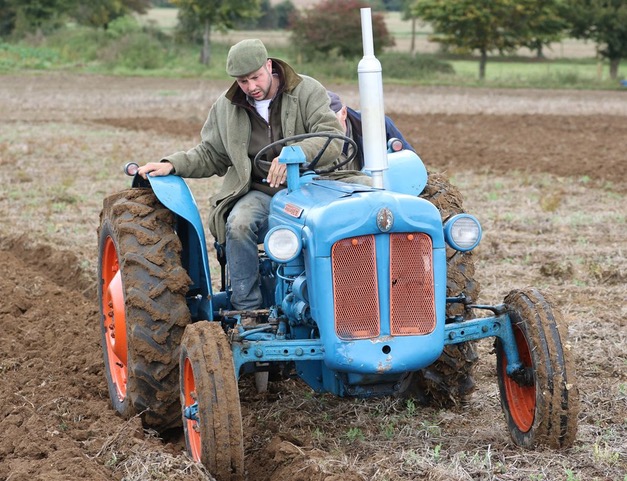 2021 FMPS Working Day, huge success, great turn out, .
2022 tractor road run on saturday oct. 1st, Working day sunday 2nd.
2021 a great result with £875 being raised for the Essex and Herts Air Ambulance over the weekend.
The annual working day is held at Grove Farm Great Henny near Sudbury in Suffolk on the first Sunday in October. 
Contact Mark  07753522756
This very informal event is a perfect end of season finale and is very popular with Society members who bring their working tractors, stationary engines or other farm machinery to put them through their paces. There are many enthusiasts who have a restored tractor and implement but often do not have the opportunity to work them in a true farm environment, the Working Day allows such members to use and work their machines as they were built to do.
Many members regard this as a play day but there always some real experts who will plough to the highest competition standards. Everyone is welcome to bring a machine to this event, you do not have to be a member of the society, but of course the usual insurance requirements apply. ALL EXHIBITORS INSURANCE DOCS. WILL BE CHECKED WHEN ENTERING GROVE FARM
In 2022 there will be a Tractor Road Run on Saturday Oct 1st leaving Grove Farm at 10am and returning at 2pm.  If you would like to take part contact Ken Bailey  07702202311. No admission but donations please for the Essex and Herts. Air Ambulance.
If you want to just come and watch then you will be sure of a welcome. There is no admission charge but contributions to the Essex and Herts. Air Ambulance very much appreciated. Last year, 2021, we raised £875.  Great result.
The Farm Machinery Preservation Society has produced a Newsletter almost from the outset.
All the latest Society Meeings and up coming events from the Farm Machinery Preservation Society.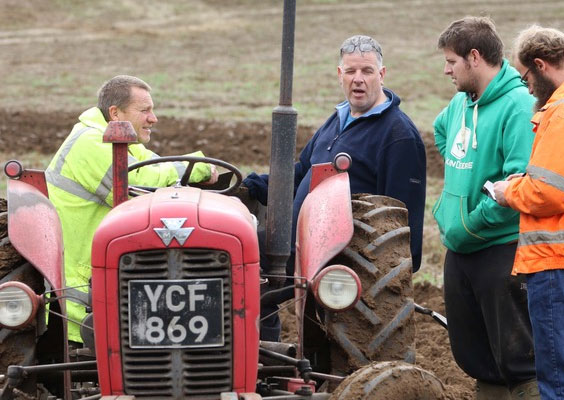 Membership of the Farm Machinery Preservation Society for 2020 is just £19.50 per year.