Events organised by individual Members
and Supported by the Society
FMPS Working Day: Grove Farm Great Henny Sudbury Suffolk
The annual working day is held at Grove Farm Great Henny near Sudbury in Suffolk on the first Sunday in October. 
First Sunday in October.  (October 3rd 2021)
This very informal event is a perfect end of season finale and is very popular with Society members who bring their working tractors, stationary engines or other farm machinery to put them through their paces. There are many enthusiasts who have a restored tractor and implement but often do not have the opportunity to work them in a true farm environment, the Working Day allows such members to use and work their machines as they were built to do.
Many members regard this as a play day but there always some real experts who will plough to the highest competition standards. Everyone is welcome to bring a machine to this event, you do not have to be a member of the society, but of course the usual insurance requirements apply.
If you want to just come and watch then you will be sure of a welcome.
There is no admission charge but contributions to the East Anglia Air Ambulance very much appreciated.
The Farm Machinery Preservation Society has produced a Newsletter almost from the outset.
All the latest Society Meeings and up coming events from the Farm Machinery Preservation Society.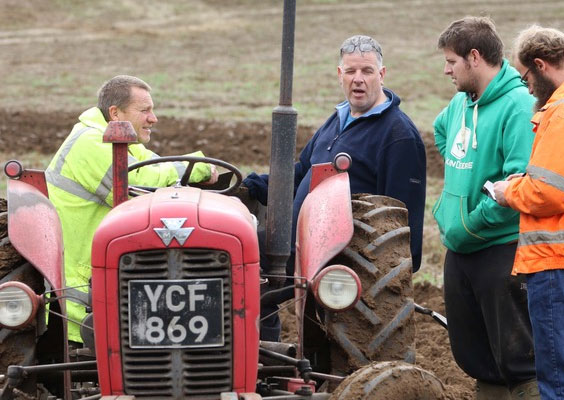 Membership of the Farm Machinery Preservation Society for 2020 is just £19.50 per year.